Specialist Certification in Search Marketing

Online Short Course
YOUR ONLINE COURSE CHECKLIST
Computer/Laptop
Cellphone/Email for notifications and communication
Reliable broadband internet access
A PDF viewer (e.g. Adobe Acrobat)
Microsoft Word/Pages (ability to export documents as PDF files)
A web browser (latest version) e.g. Chrome/Firefox/Internet Explorer
Ability to scan and upload documents
Certification & Examination
The assessment is based on a formal computer-based examination that will measure individuals' knowledge and digital marketing proficiency following completion of the course.
The exam must be taken within 24 weeks of your course end date. This date cannot be extended.
We suggest you schedule your exam 4-6 weeks after completing the course, as this provides you with an opportunity to re-sit the exam, if necessary, by week 24. You have a maximum of 3 attempts to take the exam.
It is the responsibility of each student to book their exam within the correct time frame. Early booking of the exam is advised to ensure availability at your preferred test centre.
Upon successful completion of the examyou will receive a digital certificate confirming your Certified Digital Marketing Specialist qualification.
Please be mindful that you are responsible for familiarising yourself with the exam process as per the Exam Guidelines. You should receive the Exam Guidelines from your training provider. Please read them carefully to ensure that you do not miss any important exam information. 
The duration of the exam is 180 minutes.
A range of different question formats are used including Text-based Multiple Choice; Image-based Multiple Choice, Matching and Hot Spot questions. Our computer-based examinations are delivered through the Pearson VUE test centre network which comprises over 5,200 centres in 180 countries
The use of Pearson VUE to deliver our exams increases the value of the international certification offered by the Digital Marketing Institute and provides students with a quality, consistent examination experience, no matter where they are in the world.
*The Pearson VUE test voucher is included in your course fee.
Pearson VUE test centres in South Africa:
http://www.pearsonvue.com/rsa/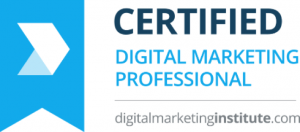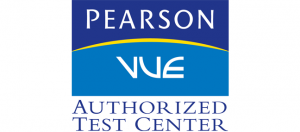 meet your Online Academic Tutor
Each Damelin Online course is assigned its own Online Academic Tutor, who is ready and waiting to guide and assist their learners throughout their learning experience.
The Online Academic Tutor who is assigned to your course, is trained to build each student up to reach their fullest potential. Students can expect their Online Academic Tutor to answer questions, offer advice and provide further clarification on any academic aspects of the course. As a complimentary online service, students will be contacted by their Online Academic Tutor over the phone and/or via their registered email address.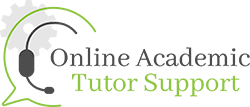 Module Outline
Orientation Module | Week 1
Module 1
Introduction to Search Marketing
Module 2
SEO Setup
Module 3
SEO Content
Module 4
SEO Workshop
Module 5
Paid Search
Module 6
Display Advertising
Module 7
Video Advertising
Module 8
Analytics Setup
Module 9
Applied Analytics
Module 10
Strategy and Planning
WHY A Specialist Certification in Search Marketing COURSE?
The Search Marketing program is aimed at individuals who are responsible for the planning, execution or measurement of search marketing campaigns – search marketing specialists, search advertising and optimisation professionals. This certification is also perfect for anyone who would like to pursue a career within the search marketing or overall digital marketing domain.
Download course information pack