Artificial Intelligence (AI), often referred to as machine intelligence, and its offshoot, Machine Learning (ML), are computer sciences with the greatest potential to change the world as we know it. Artificial Intelligence allows us to process our human activities into information that machines are able to understand, deriving an abundance of information and process reasonings faster – and more accurately – than the human brain.
This is important to understand and grasp as the world's population generates more information now than ever before. The World Economic Forum estimates that by 2025, humans will generate 463 exabytes of data every single day – that's 463,000,000,000,000,000,000 bytes! If you know your bits from your bytes, you'll know that is an absolutely mammoth number.
To consider some of the world's most powerful and most frequently used apps as machine learning, iPhone users requesting assistance from Siri for directions to the closest McDonald's drive through, or calling Google Assistant to switch on your media in your home, has become an inattentive task for most individuals. We use Artificial Intelligence (AI) to complete the simple tasks, whether it is to only recognise our facial features to unlock our phones or searching for a location while we driving, we allow our daily devices, like our smartphones to become intelligence – essentially, we are teaching machines to perform our daily tasks.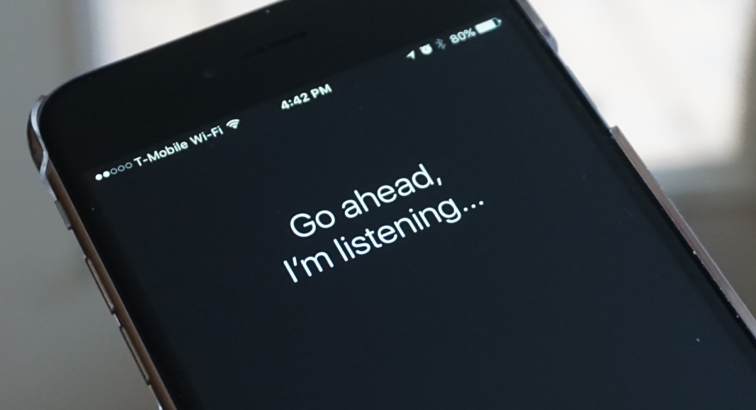 Organisations are using Artificial Intelligence and/or Machine Learning (ML) to make sense of the mind-blowing volume of information, and use the insights derived to help them do more and understand their consumers buying behaviours.
It won't surprise you then that industries that use, generate, and rely on data are getting the most out of these emerging technologies, like the finance industry, for example. The industry relies heavily on numbers and statistics to make predictions and decisions on everything from what stocks to bet on to which clients to take on.
Due to the use of Artificial Intelligence and Machine Learning, today's finance workers have powerful tools at their fingertips that help them do their jobs more efficiently and accurately than ever, and which could impact how they work in the future.
Here are a few ways that AI and ML are changing the world of finance:
Enabling better risk assessment
Accurately assessing how risky a potential client might be is key to banks and other financial institutions making money in the long term.
With access to a client's information, AI can determine patterns in their repayment behaviour, analyse their business performance and how they have historically managed their finances to assess that risk accurately, and inform finance workers of potential clients' credit eligibility and suggest an appropriate interest rate for any loans.
Instead of it being an exhaustive, day-long research process for a human to do, AI can produce an answer in seconds, requiring little more than a few clicks on a computer to reach a conclusion.
Reducing mundane workloads
Some customer-facing banking functions can be performed by a chatbot – an AI-driven, client-facing digital interface that people "talk" to over the internet. These chatbots could use client-provided criteria and background analysis of other data to answer questions and provide basic services that a human would have provided over the phone from a call centre a few years ago.
AI-driven chatbots can also offer advice on personal finances by using the client's data, their internal analysis capabilities, and the desired outcome to arrive at a useful path forward for the client.
This type of AI-powered automation allows financial institutions to deliver excellent service and serve their clients, yielding higher customer satisfaction and freeing up finance workers to engage with human interactive activities.

Earlier fraud detection
Every financial institution deals with fraud. Moreover, as criminals are getting smarter, financial institutions have turned to the advanced analytical capabilities of AI and ML to reduce fraud as much as possible and eventually eliminate it.
AI has assisted in improving and detecting fraudulent patterns, and connecting dots more efficiently than the human brain has, allowing it to flag potentially fraudulent transactions or suspicious activities more accurately, thus saving financial institutions large expenditure in the process.
Like human, AI algorithms are able to produce incorrect, however, machines are able to learn from its mistakes and incorporate the new data into all future predictions, increasing data accuracy over a period of time.
Improved trading
Lastly, and perhaps most significantly, the trading floor and the technologies that plug into it are receiving considerable attention from developers of AI algorithms.
Human or stock traders rely on their knowledge, networking, and intuitions to execute trades, soon AI will assist in using in-depth analysis of historical data to detect and exploit market patterns for gain.
The combination of high-speed trading platforms and AI that can open and close trades in milliseconds using extensive data analysis to justify their moves means human traders could get far more done, and make far more money, with a lot less effort in the future.
Notably, AI-driven stock  trading is not at a point where it can be trusted entirely, but it seems almost inevitable that this will be the case very soon, leaving future traders with little to do but babysit their machines.
published by: Contributor